Kingdom: Recuperavit.
//Description
Recitex
Ana Vargas (Chile), Angélla Vargas (Chile).
This new material offers a second life to textile waste and binds them without adding a chemical adhesive to its composition. Five to Seven-year of duration are estimated.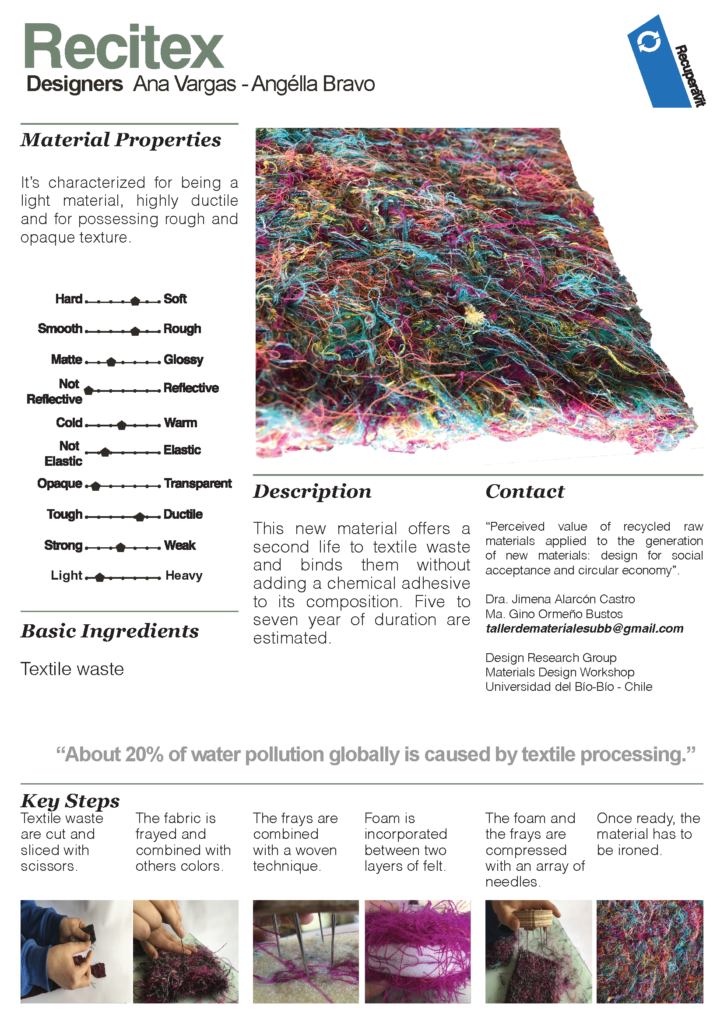 Material Qualities
Kingdom Attributes
Specific Material Attributes
Basic Ingredients
Textile Waste (multifiber).
————————————–
Images property of the material owners.