Kingdom: Recuperavit.
//Description
Prentab
Jocelyn Falcon (Chile) Valentina Arroyo (Chile).
This material uses organic, natural and industrial waste. Prentab's components make it resistant to high temperatures and wear. This material can last up to 3 years under favourable conditions. Prentab is a cheap material and can replace a commercial boards.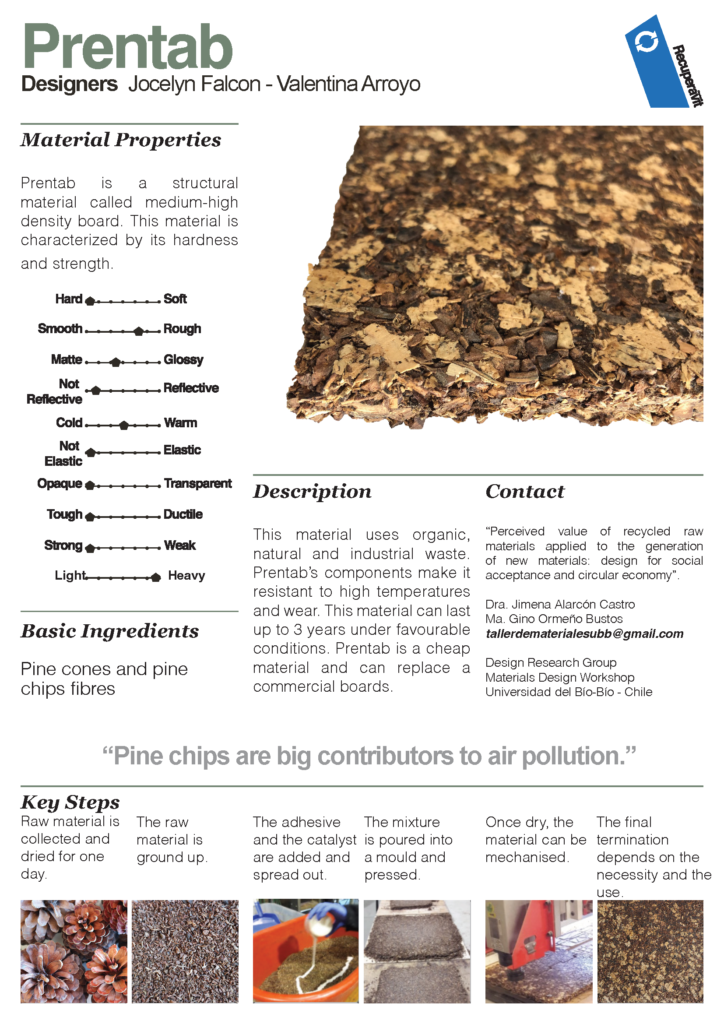 Material Qualities
Kingdom Attributes
Specific Material Attributes
Basic Ingredients
————————————–
Images property of the material owners.